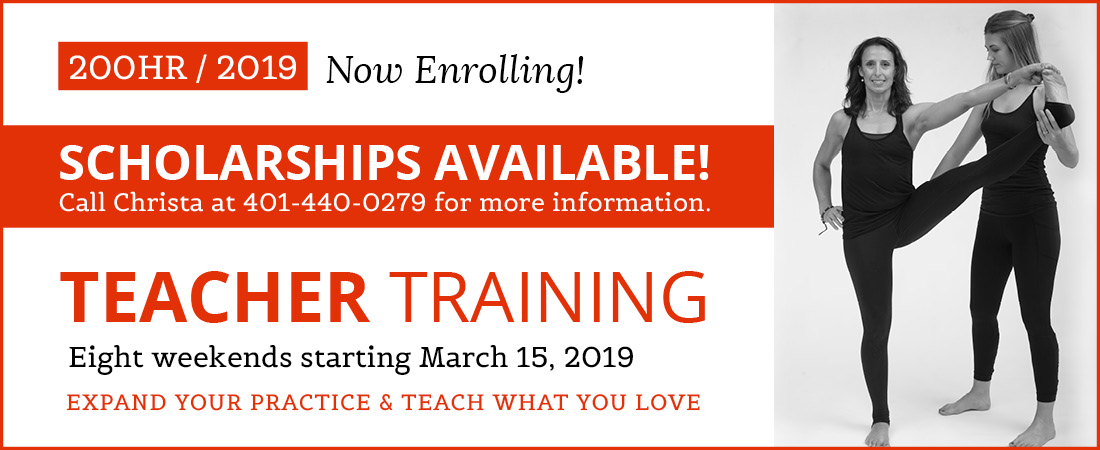 200HR / 2019 Teacher Training
Eight weekends • March 15 – October 6, 2019 • Shepherdstown / Harmony Room
Expand your practice and teach what you love! Gain the knowledge, skills, and confidence necessary to allow you to become an exceptional and successful yoga teacher. Deepen your practice by exploring yoga anatomy and philosophy. Learn how to lead others down their yogic path.
Starting March 15 and concluding October 6, 2019, this is Jala Yoga's eighth offering of 200HR Teacher Training taught by Christa Mastrangelo Joyce.
Assistant Teacher: Whitney Ingram.
Guest Teachers include Chris Jamison, Jake White, Terry Lindsay, Kimber Hyatt, and Theresa Voellinger.
Dates (8 Weekends):
March 15-17
April 12-14
May 17-19
June 21-23
July 19-21
August 9-11 (Retreat Center Weekend)
September 13-15
October 4-6
Times:
Fridays: 6:30pm-9:30pm
Saturdays: 10:00am-7:00pm
Sundays: 9:00am-4:00pm
Benefits to You as a Yoga Student
The Jala Yoga 200-Hour Teacher Training is for all serious students of yoga who want to deepen their practice and learn how to share it with others. Teaching is a wonderful way to move into the art of giving yoga. As teachers, we learn that to give is to receive, equally important in health and in life.
In this training, you will learn to teach not only asana (postures), but also all eight limbs of yoga, including Yamas, Niyamas, Asana, Pranayama, Pratyahara, Dharana, Dhyana, and Samadhi. You will learn to teach classes that are a dynamic expression of your personal relationship to the practice. This expression will join your individual light with the collective light of the sages who have come before you in the name of union. Your life and teaching will become an example that inspires others to live in accordance with the yoga tradition of peace and happiness.
Topics explored in the program:
The dialogue and hands-on training to assist, teach and provide modifications for 45 asanas
Six pranayama techniques
Practicing and teaching meditation
Anatomy including exploration of the skeletal, muscular, respiratory, digestive, and nervous systems
Basic physiology including respiratory, circulatory, and digestive systems
Principles of sequencing: the order of poses used in the different styles of yoga
Readings on diet, the lives of saints and sages, anatomy, and philosophy, including the Upanishads, Patanjali's Yoga Sutras and the Bhagavad Gita
Introduction to the subtle body- Areas of study include the Ida, Pingala, Shushumna, Vayus, and the Seven Chakras
Introduction to understanding and teaching Trauma Informed Yoga (TIY)
The structure and chaos of flow in yoga
Using touch and voice as a teaching tool
Embracing your personal yoga and teaching from the center