200HR ENROLLMENT IS CLOSED FOR 2018
200HR / 2018 Teacher Training
Eight weekends • February 23 – September 30, 2018 • Shepherdstown Studio
Expand your practice and teach what you love! Gain the knowledge, skills, and confidence necessary to allow you to become an exceptional and successful yoga teacher. Deepen your practice by exploring yoga anatomy and philosophy. Learn how to lead others down their yogic path.
Starting February 23 and concluding September 30, 2018, this is Jala Yoga's seventh offering of 200HR Teacher Training taught by Christa Mastrangelo Joyce.
Assistant Teacher: Whitney Ingram.
Guest Teachers include Chris Jamison, Jake White, Terry Lindsay, Kimber Hyatt, and Theresa Voellinger.
Dates (8 Weekends):
February 23-25
March 23-25
April 20-22
May 18-20
June 22-24
July 20-22
August 10-12
September 28-30
Times:
Fridays: 6:30pm-9:30pm
Saturdays: 10:00am-7:00pm
Sundays: 9:00am-4:00pm
Benefits to You as a Yoga Student
The Jala Yoga 200-Hour Teacher Training is for all serious students of yoga who want to deepen their practice and learn how to share it with others. Teaching is a wonderful way to move into the art of giving yoga. As teachers, we learn that to give is to receive, equally important in health and in life.
In this training, you will learn to teach not only asana (postures), but also all eight limbs of yoga, including Yamas, Niyamas, Asana, Pranayama, Pratyahara, Dharana, Dhyana, and Samadhi. You will learn to teach classes that are a dynamic expression of your personal relationship to the practice. This expression will join your individual light with the collective light of the sages who have come before you in the name of union. Your life and teaching will become an example that inspires others to live in accordance with the yoga tradition of peace and happiness.
Topics explored in the program:
The dialogue and hands-on training to assist, teach and provide modifications for 45 asanas
Six pranayama techniques
Practicing and teaching meditation
Anatomy including exploration of the skeletal, muscular, respiratory, digestive, and nervous systems
Basic physiology including respiratory, circulatory, and digestive systems
Principles of sequencing: the order of poses used in the different styles of yoga
Readings on diet, the lives of saints and sages, anatomy, and philosophy, including the Upanishads, Patanjali's Yoga Sutras and the Bhagavad Gita
Introduction to the subtle body- Areas of study include the Ida, Pingala, Shushumna, Vayus, and the Seven Chakras
The structure and chaos of flow in yoga
Using touch and voice as a teaching tool
Embracing your personal yoga and teaching from the center
Tuition*:
$2400 including a $500 non-refundable deposit.
Early-bird discount: $200 off until January 10, 2018.
SAVE by paying in full: $2300 / Early-bird $2100 until January 10, 2018.

*Does not include WV Sales Tax.
Prerequisite: Minimum of 1 year of consistent yoga practice
Monthly credit card payment plans also available, please contact us at 401-440-0279 to enroll. Must enroll by February 20, 2018.
Additional fees include the cost of books and yoga classes outside of the training. Students should be attending classes regularly (3 or more times per week) at Jala Yoga or an approved local studio. One of these classes each week should be with Christa at Jala Yoga.
There is a processing fee for refunds on payments made after the $500 non-refundable deposit.
Scholarship opportunities are available for deserving individuals. To apply, please submit an essay explaining how the scholarship will benefit you and what you will do with your certification. Email your essay and last year's tax returns to prove financial need to jalayoga.christa@gmail.com.
This long standing 200 Hour program with Jala yoga is registered with Yoga Alliance. Upon completion of this program, you will receive your 200-hour Hatha Yoga Teacher Certification.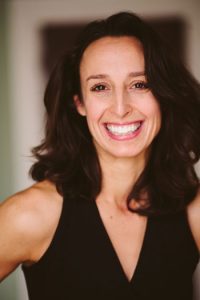 Christa Mastrangelo Joyce
Christa Mastrangelo Joyce is RYT500 certified through Charm City Yoga. Christa began studying yoga and meditation in 2000 to facilitate physical healing, strength and balance in her life. So inspired by the benefits of yoga, she decided to become a teacher to share this experience with others. She began studying with Kim Manfredi in 2005, opened Jala Yoga in 2009, and now has studios in Shepherdstown, Charles Town, and Winchester. Christa has also worked with Shiva Rea, Tom Gillette, Maria Garre, Sadie Nardini, and in the Ashtanga yoga system.
"I have recently been diagnosed with degenerative disk disease in my back which is really just a doctor's way of saying that I'm getting older and my disks are wearing away which causes me a lot of pain. The only thing that helps and makes it better is yoga. I have found myself practicing at Jala 3-5 times a week and it really has made a difference. I believe this teacher training could really be life changing for me . I have already noticed a huge difference in where my body is able to go and what I am able to do with consistent practice. The opportunity to deepen that to another level is really exciting to me and I know will be very healing to both my mind and body. Yoga has made such a huge difference in my life, not only physically, but it has also really made me more present in my life. I am really looking forward to what this training can do for me and the opportunity to share yoga with others as a teacher."
"My experience in the Yoga Teacher Training offered at Jala Yoga has been one of the best! Christa, as an instructor, was fair and compassionate. She paired this with a wealth of knowledge and patience; the entire training was based around wanting the success and further growth of the trainees. We were all encouraged to experiment with our practices and to constantly challenge ourselves with new understandings. If i had the opportunity to take this training again I would. In a heartbeat! In fact, as soon as the 500 hours is offered, I will be practically living at Jala Yoga for the duration!"