300HR ENROLLMENT IS CLOSED FOR 2018
300HR / 2018 Advanced Teacher Training
Nine Weekends • February 16 – October 21, 2018 • Shepherdstown Studio
Our 300-hour Advanced Teacher training is for all yoga teachers who are ready to take their offerings to the next level. This practicum-based experience will expand the definition of who you are as a teacher. The course will surround you with community and support as you design and offer workshops, privates, or advanced classes for special populations. This course will make you a better yoga teacher. You will be more confident in your instruction and prepared to offer advanced classes, workshops, privates and retreats, as well as dive even deeper into your own practice.
Guest Teachers include Chris Crawford, Mia Hamza, Whitney Ingram, Chris Jamison, and Jake White.
For those wishing to earn Continuing Education Credits, we will offer individual weekend sign-ups as space allows after January 20, 2018.
Dates (9 Weekends):
February 16-18
March 9-11
April 6-8
May 4-6
June 8-10
July 13-15
August 3-5
September 21-23
October 19-21
Times:
Fridays: 6:30pm-9:30pm
Saturdays: 10:00am-8pm
Sundays: 9:30am-4:30pm
Hours are subject to change.
Learning tools will include lecture, readings, postural and pranayama practice, energetic training, relaxation, and meditation.
Assist, teach and provide modifications for 32 advanced postures
Offer specialized workshops
Teach effective individualized privates
Teach the subtle art of yoga utilizing the energetic body elements like koshas and meditation
Teach yoga practices utilizing the breath
Immerse in anatomy
Immerse in Ayurveda nutrition and specialized sequencing techniques
Learn the art of Myofascial release and Yin yoga
Discuss best business practices for the advanced teacher
Tuition*:
$2650 including a $500 non-refundable deposit.
Early-bird: $2400 until January 10, 2018.
SAVE by paying in full by February 10, 2018: $2550 / $2300 early bird until January 10, 2018

*Does not include WV Sales Tax.
Prerequisite: Completion of a 200-hour Yoga Alliance registered training course or the equivalent. Proof of certificate required for those who have not attended Jala Yoga's 200 Hour TT.
Monthly credit card payment plans also available, please contact us at 401-440-0279 to enroll. Must enroll by February 1, 2018.
There is a processing fee for refunds on payments made after the $500 non-refundable deposit.
Our Teacher Training is registered with Yoga Alliance. Upon completion of this program, you will receive your 300-hour Hatha Yoga Teacher Certification.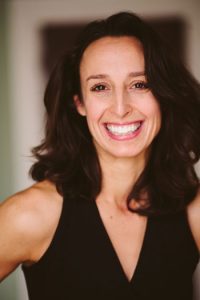 Christa Mastrangelo Joyce
Christa Mastrangelo Joyce is RYT500 certified through Charm City Yoga. Christa began studying yoga and meditation in 2000 to facilitate physical healing, strength and balance in her life. So inspired by the benefits of yoga, she decided to become a teacher to share this experience with others. She began studying with Kim Manfredi in 2005, opened Jala Yoga in 2009, and now has studios in Shepherdstown, Charles Town, and Winchester. Christa has also worked with Shiva Rea, Tom Gillette, Maria Garre, Sadie Nardini, and in the Ashtanga yoga system.
"I have recently been diagnosed with degenerative disk disease in my back which is really just a doctor's way of saying that I'm getting older and my disks are wearing away which causes me a lot of pain. The only thing that helps and makes it better is yoga. I have found myself practicing at Jala 3-5 times a week and it really has made a difference. I believe this teacher training could really be life changing for me . I have already noticed a huge difference in where my body is able to go and what I am able to do with consistent practice. The opportunity to deepen that to another level is really exciting to me and I know will be very healing to both my mind and body. Yoga has made such a huge difference in my life, not only physically, but it has also really made me more present in my life. I am really looking forward to what this training can do for me and the opportunity to share yoga with others as a teacher."
"My experience in the Yoga Teacher Training offered at Jala Yoga has been one of the best! Christa, as an instructor, was fair and compassionate. She paired this with a wealth of knowledge and patience; the entire training was based around wanting the success and further growth of the trainees. We were all encouraged to experiment with our practices and to constantly challenge ourselves with new understandings. If i had the opportunity to take this training again I would. In a heartbeat! In fact, as soon as the 500 hours is offered, I will be practically living at Jala Yoga for the duration!"